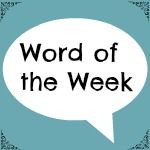 Second week in a row! This week has not been the most enjoyable and when thinking about words to sum it up and there is only one, for a number of reasons.
In oh so many ways.
Financial stuff has come to a head which has meant many things will have to be reassessed and I'm trying to find methods and ways of saving money, making money, anything money-related. I don't like even thinking about money at times like this and yes, they're testing.
Another link back to that there word is the fact that I'm due to take my practical driving test in a matter of days and I'm not even remotely prepared. I try and try and this week I had a mock test, to no avail.
The final link back to the word, isn't happening this week, but it is another test of sorts. In my quest to find new work and generate more income I've found myself in the odd situation of having an interview. Guess they'll be testing my skills then.
Things are tough at the moment and I'm having to completely overhaul every element of how we live, I'd be lying if I didn't say it was stressful (another front runner for WoTW) but I guess testing is more appropriate, giving its another connotations!
Less testing times please!